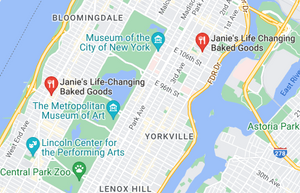 Come Visit Us!
Janie's West Village (OUR BRAND NEW LOCATION!)
82 Christopher St
Between 7th Ave and Bleeker
(646) 678-4338
Janie's UWS:
212 W 80th St
Between Broadway and Amsterdam
(646) 410-2149
Janie's East Harlem:
2118 2nd Ave
Corner of 109th St and 2nd Ave
(646) 861-1280
Check us Out!
Why Life-Changing Baked Goods?
Since 2015, Janie's has been changing lives with baked goods. Baking holds a special place in our founder's heart as it gave her hope, strength and inspiration after she struggled with addiction and homelessness as a young adult.
Janie's is dedicated to helping other young women through mentorship and second chance employment. 
Learn More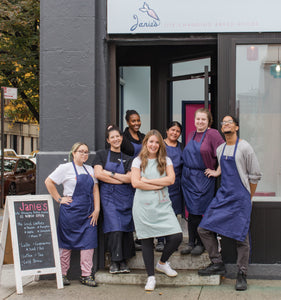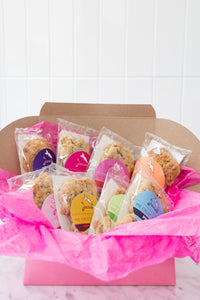 Press
Check out some news about Janie's Life-Changing Baked Goods Here!
For press inquiries email karlystillman@gmail.com
Today Show - Nov 2022
TODAY's Hoda and Jenna continue celebrating small businesses with New York City's own Janie Deegan who owns the charming Upper West Side bakery, "Janie's Life-Changing Baked Goods."
WATCH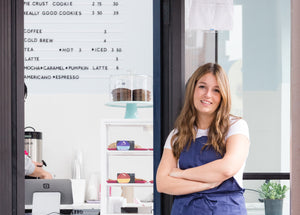 Good Morning America - Oct 2021
Woman who was once homeless gives back to others through booming baked goods business. Baking helped Janie Deegan, the owner of Janie's Life-Changing Baked Goods, find self-love and self-confidence while recovering from addiction and alcoholism.
Watch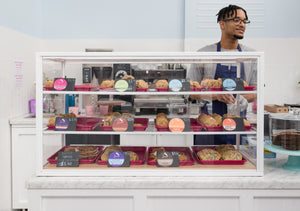 CNN - Feb 2022
A woman struggling with addiction found sobriety through baking. Now she's helping others through a bakery of her own.
Watch